How can hybrid create a better world of work for you?
Companies need a flexible hybrid workplace model enabled by technology that improves the employee experience and increases business performance.
Organizations around the globe are actively shaping sustainable and resilient hybrid workplaces that empower employees to work effectively everywhere. Technology enables those teams of remote and in-office workers to thrive, while a comprehensive hybrid work program improves the employee experience, increasing agility and performance and delivering a bespoke work-life balance.
Shaping the future of work: Three stages of transformation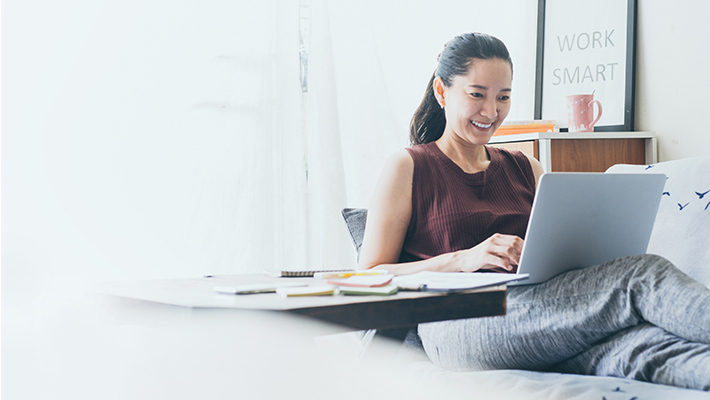 Six questions to plan a hybrid work environment
Business leaders can use these questions as a framework to develop plans for a people-first workplace that increases productivity and profitability.
Check out our latest hybrid working insights
Find a hybrid space solution that fits
Hybrid work is one part of a company's larger workplace ecosystem that includes all employee work experiences: office spaces, flex spaces, third-party locations as well as virtual and augmented realities.
How to make a hybrid workforce work for you
To have the best shot at success, leaders need to ensure employee experience is front and center when formulating and implementing flexible work policies. These four considerations can help guide your hybrid workforce strategy.
Is your organization ready for a return to work?
How can you ensure equality and productivity when employees are remote and/or at the office? Listen to Ram Srinivasan, Managing Director, JLL Work Dynamics, discuss return to office and how the workplace will be used in the future.
End-to-end capabilities
We deliver desired outcomes at a fast clip because we cover every step of the process, streamlining transformations by assessing, designing, implementing and optimizing client's workplace strategies.
Experience
Our 2,000+ hybrid consultants around the globe have worked with large and medium sized organizations to develop holistic strategies that deliver results.
Technology
We've paired 200+ years of commercial real estate expertise with world-class technology solutions to empower your organizations success.
Talk to us about creating a better world of work with hybrid
Visit JLL.com/FutureofWork to learn more about the critical questions impacting the future of work including sustainability, hybrid, technology, health and wellbeing, and experience and design along with the ideas, research and solutions to address them.
PRIVACY NOTICE

Jones Lang LaSalle (JLL), together with its subsidiaries and affiliates, is a leading global provider of real estate and investment management services. We take our responsibility to protect the personal information provided to us seriously.
Generally the personal information we collect from you are for the purposes of dealing with your enquiry.
We endeavor to keep your personal information secure with appropriate level of security and keep for as long as we need it for legitimate business or legal reasons. We will then delete it safely and securely. For more information about how JLL processes your personal data, please view our privacy statement.