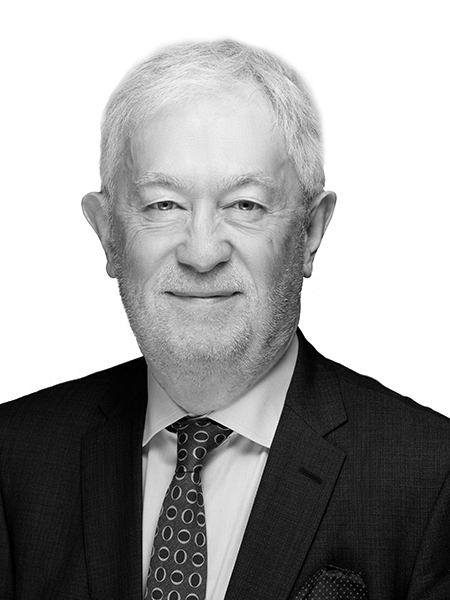 Donald Prévost, C.App.
Senior Vice President, Valuation Advisory
Current Responsibilities
Mr. Donald Prévost, C.App., currently serves as Senior Vice President in the Advisory and Appraisal Services division in the JLL's Downtown Montréal office. He completed numerous important mandates in all Québec regions and is renown for his expertise in the valuation and appraisal of assets such as office, shopping centers and senior homes. He completed mandates in portfolio and property valuations for acquisition, disposal or liquidation purposes, analysis of various transactions concerning commercial and residential buildings (multi-residential, condominium, office buildings).
Mr. Prévost is also often invited to share his knowledge in important conferences and summits and as an expert-witness and co-arbitrator for various real estate contracts.
Experience
With more than 45 years of experience in real estate, Mr. Prévost is a member of the Ordre des évaluateurs agréés du Québec and of the Appraisal Institute of Canada. Instructor at the Université de Laval from 1977 to 1978 and responsible of the training program for junior appraisers he developed from 1987 to 1992, Mr. Prévost participates in the publications Montréal and Québec City Office Market Study and Analysis of Real Estate Investment Yields published under the Desjarlais PrévostTM.
Donald began his career in 1973 in a private practice appraisal firm. In 1981, he joined the new real estate group of the Caisse de dépôt et placement du Québec as an analyst.
From 1983 to 1987, he worked as an acquisitions analyst, and financial analysis and acquisitions manager for the Société immobilière TransQuébec Inc.
In 1987, he became Vice President of Desjarlais Prévost, founded in 1983 by Luc Desjarlais. This firm was the first in North America to obtain ISO 9001 certification (in 1996).
In 1998, Raymond Chabot Grant Thornton acquired Desjarlais Prévost et associés Inc. Donald was a Partner in Raymond Chabot Grant Thornton's real estate consulting group until its acquisition by JLL, January 17, 2018.
Education and Affiliations
Member of the Ordre des évaluateurs agréés du Québec
Member of the Appraisal Institute of Canada
Former Chairman of the Education Committee of the Quebec division of the Appraisal Institute of Canada
Member of the Disciplinary Committee of the Ordre des évaluateurs agréés du Québecw