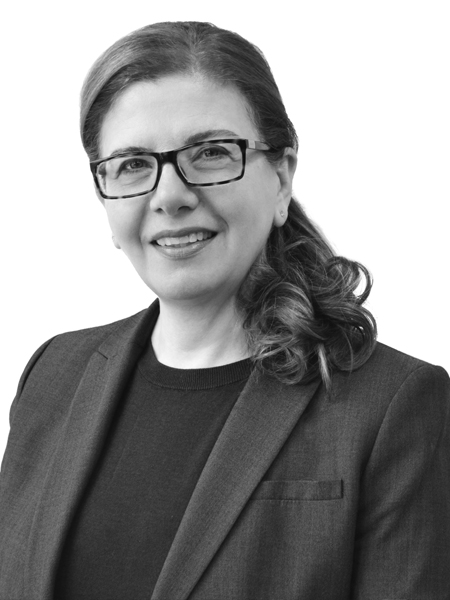 Shohreh Salimpour, M.Eng., P. Eng., M. Arch. LEED AP, PMP
Director, Commissioning and Building Analytics
Current responsibilities
Shohreh is a Director with JLL and brings almost 20 years of leadership and experience, which she employs to lead cross-functional teams successfully, and deliver large-scale, complex projects within both private and public sectors. She uses her business acumen, strategic planning, and leadership to bring direction to the company and its project teams. Shohreh is a Foreign-trained architect and building science engineer with a strong passion for sustainable and energy efficient design.
Shohreh leads teams with extensive project management experience in Planning, Budgeting, Design, Construction, and Facilities Management with a persistent focus on aligning design excellence with business objectives. She deploys her critical thinking background in planning, design, and construction to support the successful delivery of all assignments with particular focus on multifaceted Building Condition and Facility Condition Assessments projects. She is highly skilled at bridging multiple disciplines to create a seamless client-facing experience while ensuring consistent, cost-effective business administration practices.
Experience
Shohreh has an accomplished career having been a Program Manager for the Buildings Division at Stantec, managing over 40 Aviation projects with a construction value greater than $350M. She spearheaded the redevelopment of the Building Condition Assessment group, streamlining the national offices' practices for seamless client experience and delivery.
Shohreh was also a Senior Project Manager with the City of Toronto as a part of their Facilities Design & Construction Department, where she was instrumental for the Asset Preservation as well as Capital Design and Construction Departments where she delivered numerous feasibility studies, Asset Validations, Building Condition Assessments (BCA) as well as managed Capital Construction projects for high profile City's landmarks and major City clients, such as Toronto Police Services (TPS), Emergency Medical Services (EMS), Toronto Fire (TF) Children Services (CS) and Shelter Support Housing Administrations (SSHA), Various Community Centres (CC). She spearheaded annual/10/40-year State-of Good Repairs (SOGR) Capital Plans, delivering strategic direction, input, and advice on annual SOGR budget for the City Council. She delivered SOGR Capital Construction Projects on-time, on-budget, and in scope.
With her architectural, contracting, engineering, and facility management experience, she brings specialized skills to projects.
Education and affiliations 
Master of Engineering (Building Science), University of Toronto
Master of Architecture, Urban Design/Planning, Iran
Bachelor of Civil Engineering (PEO Equivalency Degree)
Professional Engineer (P.Eng.)
LEED Accredited Professional, LEED AP
Project Management Professional (PMP)