How can you shape a
healthier work environment
for your people?
Attract and retain top talent by creating workplaces that
prioritize health and wellbeing.
The mental, physical and social health of each employee has been deeply challenged by the pandemic with 69% of workers saying this is the most stressful time in their careers. People perform the best at work when they feel heard, supported and encouraged. Leading companies are driving value creating flexible, holistic, technology-enabled workplace programs that attract and retain talent by helping employees realize their potential and get the support they need.
Regenerative workplace: Restoring employee wellbeing to achieve sustainable performance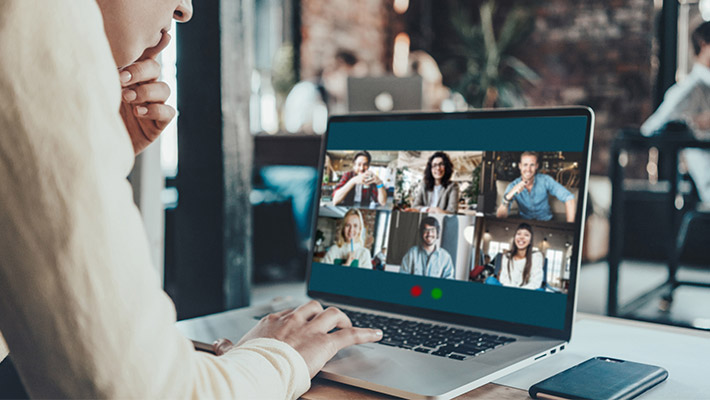 How to maximize employee experience in a new world of flexibility
Our human experience survey results indicate that employees want more flexibility. So, how can organizations create a seamless experience wherever work happens?
Are you doing enough to prioritize employee wellness?
Watch this video to learn practical actions companies like yours can take now to improve employee health and wellbeing.
Check out our latest health and wellbeing insights
The new ways companies are investing in employee wellbeing
Investing in employee wellness will be an important differentiator for companies to attract and retain talent. Find out the growing range of initiatives companies are launching to show employees they care about them.
Combating stagnation at work. Can office design help?
Workplace design can help 'stuck' employees feel energized, connected and engaged. Discover how companies are designing different workspaces to improve emotional, mental and cognitive wellness.
How wearable technology is transforming wellbeing in the workplace
From watches to smart helmets and goggles, learn how wearables are playing a growing role in helping employees stay healthy and perform better at work.
Workforce Consulting
We bring together deep knowledge and extensive data about workplace and workforce to deliver for our clients on their goals to improve employee health and wellbeing, improve employee retention and attraction , and improve productivity.
Technology
Our technology solutions enhance collaborative spaces and enable personalized occupancy experiences across locations. Our on-demand Facilities Management Services supports and integrates with dynamic building inventories to continually improve facility and worker health with better maintenance efficiencies protocols.
Research
Our 500+ local and global specialists in cross market dynamics produce unique insights into current and future trends in how they can create a better world of work for any workforce
Talk to us about health and wellbeing 
Visit JLL.com/FutureofWork to learn more about the critical questions impacting the future of work including sustainability, hybrid, technology, health and wellbeing, and experience and design along with the ideas, research and solutions to address them.
PRIVACY NOTICE

Jones Lang LaSalle (JLL), together with its subsidiaries and affiliates, is a leading global provider of real estate and investment management services. We take our responsibility to protect the personal information provided to us seriously.
Generally the personal information we collect from you are for the purposes of dealing with your enquiry.
We endeavor to keep your personal information secure with appropriate level of security and keep for as long as we need it for legitimate business or legal reasons. We will then delete it safely and securely. For more information about how JLL processes your personal data, please view our privacy statement.