What technology and data
do you need to power the
future of work today?
The future of work is here—now. Navigating the new workplace
requires embracing an innovative digital approach.
Real-time Insights from business intelligence (BI) are becoming the top necessity for real estate decision makers. Our unique combination of real estate and technology expertise enables us to help you get the most from your real estate portfolio. We've built a one-of-a-kind BI platform that takes advantage of real estate data so you can improve your business strategies and performance.
Which technologies are a priority for real estate teams?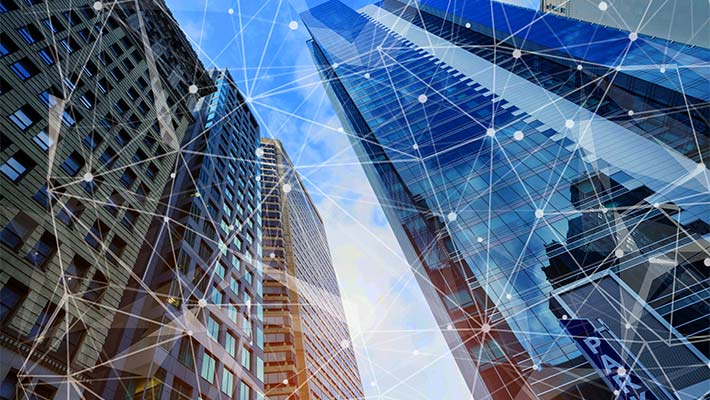 How (and what) technology is empowering the office today
Learn about the latest technology trends in corporate real estate and facilities management. See how your peers are prioritizing technology investments to boost employee experience and productivity.
Navigate real estate uncertainty with the only BI platform purpose-built for the real estate industry
Of the companies we surveyed, 75% say they're unable to effectively gain insights from their portfolio, workplace, and operations data. JLL's business intelligence (BI) solution centralizes meaningful data to unlock insights that increase clarity and meaning for your organization.
Check out our latest technology and data insights
Why the alternatives to a CRE intelligence platform are inadequate
Understand the pros and cons of four alternatives to a purpose-built CRE BI, as well as the specific benefits of an industry-specific BI platform and how to prepare for its implementation.
Don't make the same BI mistakes others do
Organizations are implementing solutions for CRE to fully integrate data-driven decision-making across all key areas. Use these essential insights to avoid the most common BI pitfalls.
Make hybrid work productive—bridge the gap between physical and digital worlds
As organizations move toward new ways of working, they're adopting technologies that facilitate hybrid workplaces, enhance the employee experience, and integrate with existing business systems.
By combining our real estate expertise with technology, we help organizations capitalize on the strategic value of their real estate and navigate uncertainty. With JLL generate actionable insights across your real estate portfolio.
Optimize your investment
Improve the ROI and efficiency of your real estate portfolio
Make smarter decisions
Streamline operations and cut costs using real-time, data-driven insights
Create flexible spaces
Increase the utilization, productivity, and experience of your spaces
Talk to us about how technology and data can power your future workplace
Visit JLL.com/FutureofWork to learn more about the critical questions impacting the future of work including sustainability, hybrid, technology, health and wellbeing, and experience and design along with the ideas, research and solutions to address them.
PRIVACY NOTICE

Jones Lang LaSalle (JLL), together with its subsidiaries and affiliates, is a leading global provider of real estate and investment management services. We take our responsibility to protect the personal information provided to us seriously.
Generally the personal information we collect from you are for the purposes of dealing with your enquiry.
We endeavor to keep your personal information secure with appropriate level of security and keep for as long as we need it for legitimate business or legal reasons. We will then delete it safely and securely. For more information about how JLL processes your personal data, please view our privacy statement.