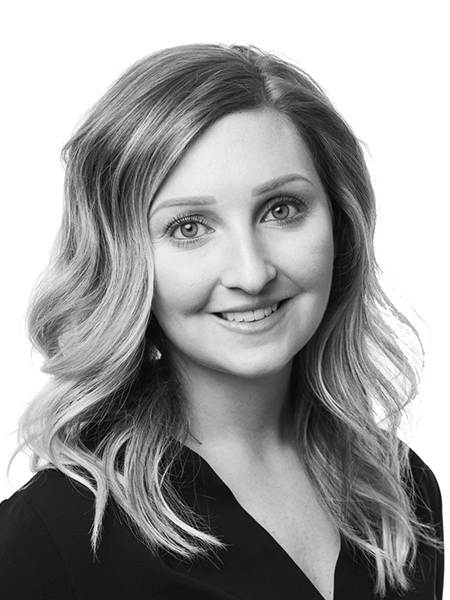 Alison McGavigan, MBA, AACI, P.App
Senior Vice President, Valuation Advisory
Alison McGavigan currently serves as Vice President and Practice Lead of JLL Valuation Advisory in the Edmonton office. Ms. McGavigan conducts appraisals and related tasks and is involved in consulting assignments across Western Canada, with a focus on multifamily and industrial real estate. In addition, she has extensive experience in retail, office, and special use assets, completing assignments for purposes including financing, litigation, estate settlement, lease negotiation, foreclosure, and various internal decision making processes. She oversees the Edmonton Advisory and Appraisal Services group.
Prior to joining JLL, Ms. McGavigan spent over eleven years at another national commercial real estate firm. After spending four years in the brokerage department as part of their industrial team, she joined the appraisal and advisory department. Over the following seven years Ms. McGavigan held multiple roles, the most recent being Associate Managing Director, Appraisal and Advisory Services
Alison earned both a Bachelor of Science degree and a Masters of Business Administration degree from the Universty of Alberta. She was awarded her AACI designation from the Appraisal Institute of Canada in 2016 after completing a Post Graduate Certficate in Real Property Valuation from the University of British Columbia.
A strong believer in elevating women in commercial real estate, Alison is a member of Edmonton CREW (Commercial Real Esate Women), where she recently ended a six year term on their Board of Directors. She is also involved in the Edmonton NAIOP Chapter, previously serving on their Board of Directors as well as their Education Chair. In 2015 she was one of 15 recipients across North America to receive NAIOP's Developer Leaders award.
In her spare time, Alison enjoys spending time with her husband and two dogs, traveling, reading, and staying active through running and cycling.