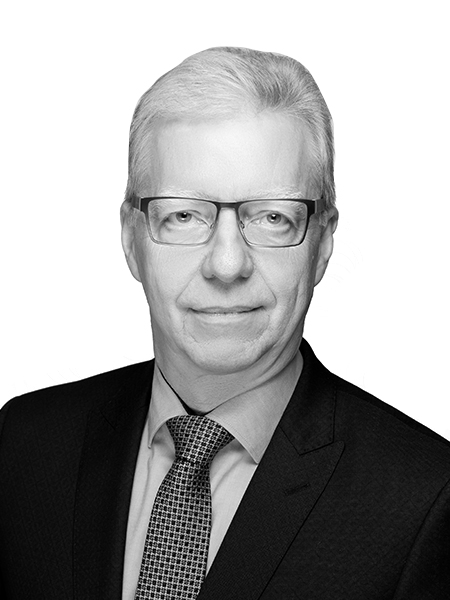 Benoît Egan
Senior Vice President, Valuation Advisory
Benoît is Senior Vice President of JLL Valuation Advisory in Montréal, Québec. Renown professional in the real estate industry, Benoît has various areas of expertise such as real estate valuation and advisory, negotiation of real estate financing transactions, real estate litigation of all kinds as well as management and strategic planning of real estate portfolios.
With more than 45 years of experience in real estate, Benoît specializes in real estate development, due diligence and litigation reviews and economic studies. He was also involved in important international mandates in the United States and in Europe.
Considered as an engaged professional, he is renowned by his peers for his conferences and publications such as the GST and real estate on its initial implementation, property tax, sustainable development and its impact on real estate, the Uniform Standard Professional Appraisal Practice standards and indemnities pertaining to specific First Nations claims.
Benoît started his career in the field of municipal assessment and expropriation before joining a mortgage insurance company as an analyst and assistant manager. He subsequently held the position of finance manager for a major real estate developer, which achieved strong growth. In 1982, he founded and became president of Immo-Consultation Inc., a firm specializing in appraisal and consulting services.
In 1986, he joined Raymond Chabot Grant Thornton as partner in charge of the firm's new real estate consulting department, which is continuing to expand and gain recognition. In 1998, Desjarlais, Prévost et Associés Inc. merged with Raymond Chabot Grant Thornton.
Benoît worked as an Advisory Partner with Raymond Chabot Grant Thornton from January 2016 to January 2018.