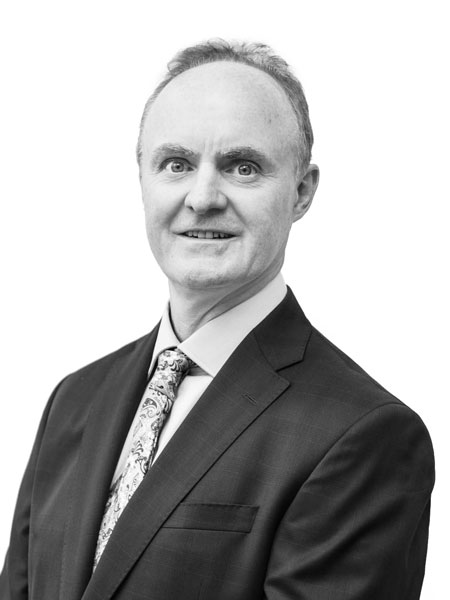 David Fullerton
Executive Vice President, Tenant Representation
Current Responsibilities
David works exclusively for tenants, with a specialization in lease negotiations. He advises on site selection, real estate portfolio management, and overall facilities strategy for numerous firms, including many Fortune 500 companies. David is known among clients for his thorough understanding of market opportunities, comprehensive analytic and transaction management skills and for his ability to deliver projects on time and on budget.
Experience
With over 30 years of experience in commercial real estate, David is touted as a skilled negotiator. He has received many prestigious industry awards and is regarded as one of the top brokers in Canada. Over the years he has engaged in over 1000 lease negotiations, yielding a transactional value of over $2.2 billion.
David has managed national real estate portfolios in Canada for clients including Insurance Institute of Canada, Honda Canada, Ecclesiastical Insurance and Spicers as well as the North American portfolio for Just Energy. He has been involved in many significant transactions for renewals, relocations, design builds, as well as large building dispositions. Notable projects include: head office design build and two other facility negotiations totaling over 300,000 square feet for Brewers Retail, disposition of a 300,000 square foot building to H&R Developments, consolidations for ABB totaling 256,000 square feet, renewal for Hasbro Canada for 222,000 square feet, relocating Traffic Tech for 200,000 square feet, relocating and expanding Golder Associates for 140,000 square feet, renewal for TV Ontario for 120,000 square feet, relocating Wyeth Pharmaceuticals for 105,000 square feet, and renewal for Fuji Graphics for 104,000 square feet.
Education and Affiliations
University of Western Ontario, Ivey School of Business, Honours Business Administration
Harvard Law School, Program on Negotiation for Senior Executives
Harris/3M, Sales Management Training, Certificate Course
Ontario Real Estate Association, Broker Designation
JLL, Canadian Law Firm Practice Group
Awards
Rookie of the Year at CBRE
"Devencore Agent of the Year" Award for 10 separate years
Nominated SIOR Office Broker of the Year
Recognition Awards for Outstanding Achievement from Oxford, Brookfield, O+Y Properties, and Cadillac Fairview
Toronto, ON | Canada

License #: Courtier immobilier