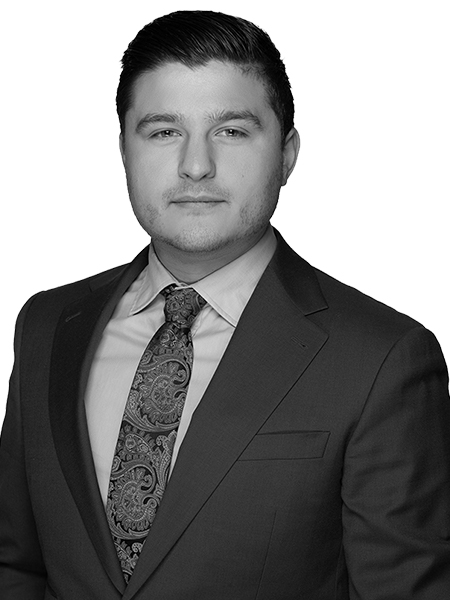 Dimitri Mouhteros
Associate Vice-President, Industrial
Current Responsibilities
Jimmy is an Associate Vice President within the Industrial Services Group of Jones Lang LaSalle (JLL) in Montréal.  His role within the team is to provide Real Estate Advisory Services and execute lease and sale transactions on behalf of his clients, as well as providing support on IPS and Corporate Accounts.
Experience
Jimmy started his career as a Research Associate with our JLL Industrial Services Group for 3 years prior to becoming a Commercial Real Estate Broker.  In his role as Research Associate, Jimmy analyzed and assessed the economic conditions in the entire Greater Montréal Area (GMA) market including submarkets.  He articulated market opinion comprising of all the gathered information within quarterly reports currently available at jll.ca, under the Industrial Insight report.
His research is also used for other reports and presentations for brokers with value-added market research and insights as well as zoning ordinances for prospective clients.
Currently in his third year as a Associate Vice-President, Jimmy has already transacted over 6,000,000 square feet worth of real estate, with a total value exceeding $100,000,000.
Education, Affiliations and Community
Dimitri completed a Bachelor of Arts in Urban Planning Bachelor at Concordia University with a minor in Economics.  Jimmy is a member of the Junior Oder of AHEPA (American Hellenic Educational Progressive Association).   
Montreal, QC | Canada

License #: Courtier immobilier commercial

+1

License #: Commercial real estate broker