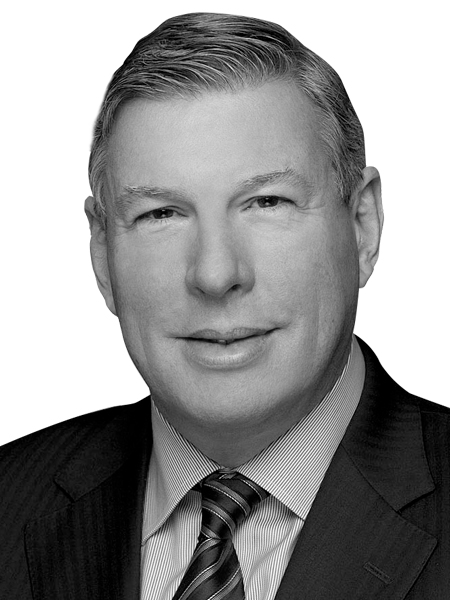 Doug Hitchcox
Executive Vice President, Global Brokerage Solutions and Sustainability
I am very proud of our award-winning international team at JLL who are committed to providing the highest level of representation and share my drive to provide innovative solutions not found anywhere else in the market.
Specialties
My multi-tiered team specializes in 3 business lines: International Integrated Portfolio Solutions (IPS) supporting Canadian and US multi-market companies providing global access to JLL's RE Services Platform; Local Toronto GTA Tenant Representation and Agency Leasing (Landlord Representation) for LEED Platinum "New Construction" high performance buildings.
Experience
I have over 40 years of experience in commercial real estate allowing me to provide all our lines of discipline with international portfolio strategies and sustainable solutions that provide focus on overall facilities cost reduction while increasing employee workplace performance. This has enabled our team to have concluded some of the largest lease transactions around the world along with the sale of multiple buildings. 
IPS: Integrated Portfolio Solutions; we are the top JLL IPS team providing major Canadian and US Corporations with a full range of Real Estate Services, including: lease administration, portfolio strategies, transactions and project management. Long standing clients include the Toronto Stock Exchange – 25 years internationally; CGI Group – 22 years internationally; Mitel Networks Corporation – 3 years internationally and our newest international account Morneau Shepell. Other major national accounts include Stantec, B+H and IIROC. 
Tenant Representation: Our team has worked on major transactions for Canada's and America's largest corporations providing ideas and solutions that go well beyond traditional brokerage. Central to our approach is JLL's exclusive 3-30-300 methodology which is used to help leverage real estate to provide the highest impact to increase employee productivity and reduce the total cost of occupancy, optimizing the ROI on our clients' real estate and human capital. 
Agency Leasing: Our team has proudly participated in the design and marketing of some of Canada's top LEED Platinum / Gold new construction developments including: 25 York St, the TELUS Tower (780,000 sf); Spectrum Square (1.3m s.f.); Aero Centre (150,000 sf). A number of these buildings have won REX Awards for Building of the Year, Office Deal of the Year and Green Building of the Year.
Awards
JLL's DaVinci Award for 3 30 300
JLL's DaVinci Award for 3DROI
Co-Chair of the Canadian Green Real Estate Conference
Winner of 5 NAIOP REX Awards for: 

Office Deal of the Year
Office Development of the Year 
Green Building of the year
Toronto Mayor's Award for Most Innovative Office Solution