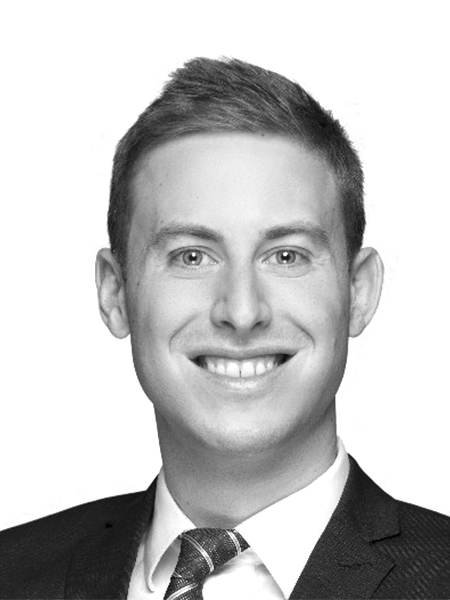 François Létourneau
Associate Vice President, Tenant Representation
François is Associate Vice President for the Tenant Representation Group at JLL. He joined the firm as a research analyst after graduating from university and his career in commercial real estate now extends more than 7 years.
François is responsible for providing advisory and brokerage services to occupiers who are looking to lease office space in Montreal. He also acts as Co-Practice Lead for the Tenant Representation Group in Montreal.
Alongside his team of 12 professionals, they are the largest office tenant representation group in Montreal and have access to all the tools that are required to guarantee their clients real estate ambitions are achieved. Since joining JLL in 2013, he and his teammates have negotiated over 400 office transactions representing more than 5,000,000 square feet of space for a total of $1B+ in transaction volume across the entire Montreal market.
François is best described as a strategic thinker who sees the big picture but has the business acumen needed to get things done. His academic background in finance and law is put to good use every day when negotiating & analyzing transactions. At the end of the day, François takes pride in being resourceful and strives to provide added value insights that allow his clients and teammates to conclude win-win transactions.
François has a passion for the market which has allowed him to build the most comprehensive office space database in the city. He is highly motivated every day to keep improving this database and to share his knowledge with anyone who is looking to transact in the Montreal office market.
François earned a Bachelor of Commerce degree from Concordia University's John Molson School of Business with a major in finance and a minor in Economics. He has also passed the Chartered Financial Analyst (CFA) Program level 1 exam. In addition to his studies in business, he has completed thirteen law classes at the University of Sherbrooke.
Montreal, QC | Canada

License #: Commercial real estate broker

+1

License #: Courtier immobilier commercial