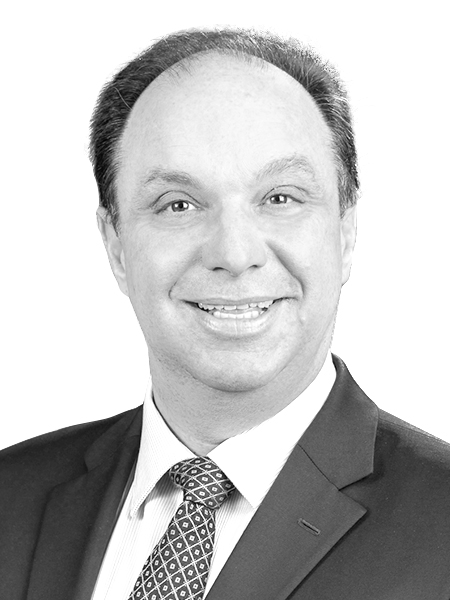 Joe Carlone
Senior Vice President, Project & Development Services
Joe Carlone has the overall responsibility for the management of Project and Development Services in Québec and Eastern Canada. His focus is providing clients in the Greater Montreal area, Quebec, and the Eastern provinces, with project management services for renovation and construction projects. Mr. Carlone carries out these duties on behalf of owners and occupiers of industrial, retail, pharmaceutical, health institutions, and office space.   
From 1998 to 2000, Mr. Carlone was Project Manager for TrizecHahn Office Properties Ltd. coordinating design, construction and leasehold improvements for new tenants throughout the company's 12 million square foot real estate portfolio in Eastern Canada.

From 1990 to 1998, Mr. Carlone was Project Manager for Monit International in Montréal, responsible for all construction work for the Montréal portfolio. From 1986 to 1990, Mr. Carlone was Project Manager, Construction Department, for Sports Expert Inc., responsible for the renovation and construction of stores across Canada. From 1984 to 1986, Mr. Carlone was a technician at Leonard Ostroff Design, drawing plans for new and existing stores.

Experience
Blakes Services : Renovation – 60,000 SF

Brockville General Hospital :  Expansion – 70,000 SF

PSFDH : Redevelopment

BCA Research : Renovation – 21,700 SF

Convergys : Call centre renovation – 150,000 SF (nationwide)

Electronic Arts : Tenant fit-out – 77,500 SF

 Education and Affiliations
Mr. Carlone received an architectural technician certificate from Dawson College in Montréal.