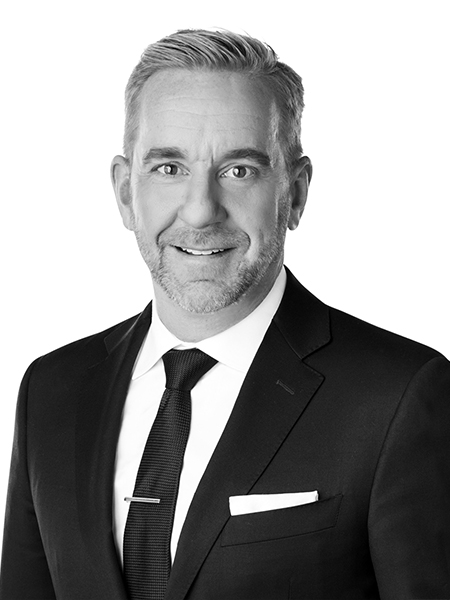 Mark Chambers
Executive Vice President, Office Leasing
Current Responsibilities
Mark is currently an Executive Vice President of the Office Leasing team at JLL Vancouver. He is a skilled and creative negotiator with the drive and experience to unlock value and find solutions for the specific business needs of each client. He ensures consistency and quality control for all aspects of the lease procurement and disposition process.
Experience
With over 25 years of experience in commercial real estate, Mark is known for his ability to find unique solutions for his clients through customized strategy development and implementation. He is regularly called upon to speak at conferences and events as a market expert, and to provide insight into the changing conditions and future prospects for the commercial real estate market. In addition to Mark's extensive market knowledge and expertise, he has earned a reputation for his honesty, work ethic, loyalty and attention to detail. Mark has been involved in over 2,000 lease transactions totaling over 15 million square feet of leasing, and close to $700 million dollars in sales over his commercial real estate career.
Recognition
Mark has received many of the industries awards and recognitions including:
Lee Hester Cultural Ambassador Award 2017 and 2018
Charity Ambassador Award 2016
Brand Ambassador Award 2015
Top Producer JLL Canada 2015 through 2019
Co-Star Power Broker 2016 through 2019
Vancouver's Top Overall Producer, 2013
Award of Excellence, 2013, 2007, 2005
President's Round Table Award, 2013, 2012, 2011, 2010, 2009
Top Office Production, 2007
Outstanding Achievement Award, 2007, 2005, 2002
Beyond the awards above, Mark has consistently been an award winning top producer in agency leasing in Canada. As a market leader, he has been called upon by both Metro Vancouver and large global corporations with their development of strategies, implementation of strategies and ultimately relocations, dispositions and renewals, maximizing value in each transaction. Mark is consistantly called upon to speak as an expert in Metro Vancouver's real estate market, and is involved in many local charity initiatives.
Vancouver, BC | Canada

License #: Representative