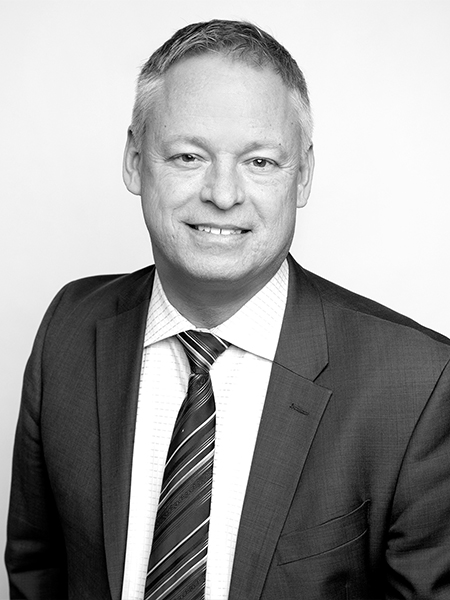 Paul Finlayson
Senior Vice President, Industrial
Paul Finlayson is a Senior Vice President, advisor and a member of the Industrial Practice Group at Jones Lang LaSalle. Paul provides expertise representing tenants, landlords and investors with varying industrial needs including leasing and lease renewals, asset acquisition and disposition, sale and leaseback, needs analysis strategies and building sustainability. Specializing in the industrial vertical, Paul ensures a strategic approach to his clients business needs, supported by a deep knowledge of occupancy cost and complimented by uncommon knowledge of market information. Paul is proud to be a member of the JLL Industrial Team and works alongside his colleagues to provide unique real estate solutions and embraces the "We Choose Better" philosophy of JLL.
Mr. Finlayson is a Senior Vice President and advisor with 21 years of brokerage practice experience in the Greater Toronto Area (GTA) and across North America. Paul's experience includes working with Fortune 500 companies and large local businesses where he focuses on building business cases based on sound fundamental principles that deliver a clear perspective on achieving a measurable outcome.
Paul has worked as a member of the Industrial Group at Jones Lang LaSalle since 2012. Prior to joining the company he spent 12 years with Colliers International and most recently as Vice President of Industrial. His real estate experience is enhanced with 13 years of sales and management experience with Novartis Pharmaceuticals and Imperial Tobacco.
Paul is a member of JLL's Supply Chain & Logistics Group, the Real Estate Council of Ontario, the Ontario Real Estate Association and the Toronto Real Estate Board.