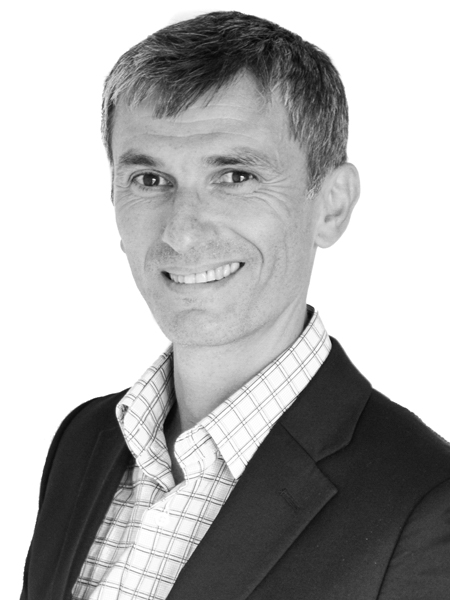 Rade Kostic, P. Eng., B.Sc., CBCP, LEED GA
Director, Commissioning & Building Analytics
Current Responsibilities
With two decades of experience, Rade is more than a Director for the CBA team. He is a peerless project leader and one of the core reasons for the year-over-year success of our clients and our team.
Taking responsibility to confirm the hundreds of required tasks are completed on time and in line with project requirements, Rade schedules and manages all Cx activities. More than tracking deliverables and schedules, Rade chairs productive Cx meetings to make meaningful connections with the Owners, Owner's PMs, consultants, and project teams, cooperatively communicating and coordinating needed site activities.
Clients draw on-the-spot knowledge from Rade's leadership experience and decades of Mechanical Engineering and Critical Facility Services to make sound decisions on activities, work products, time management, and communication tasks that ensure a successful project execution.
Experience
Rade is a graduate from the University of Belgrade with a Bachelor of Science in Mechanical Engineering and is a member of the Professional Engineers of Ontario. He has over 22 years of Mechanical Engineering experience and over 19 years' experience in Cx, testing, adjusting, and balancing complex HVAC systems. Rade has a strong technical background in heating, ventilation, and cooling systems design, and is a former TAB contractor.
Rade has an impressive knowledge of system function and advanced understanding of the interactive workings of components and equipment in system integration. He has utilized this experience to develop a keen skillset in the development of procedures for testing and balancing HVAC systems and developing and implementing procedures for verifying the functional performance of mechanical systems. In addition, Rade has experience in the planning and supervising of preventative, demand, and corrective maintenance of HVAC equipment.
For the past ten years, Rade has managed a team of Cx professionals through numerous projects, leading the inspection, testing, and approval of countless interior renovations and complex new builds. His leadership has overseen countless high-detail design reviews, construction documents, and contractor submittals, meeting LEED documentation requirements. As well, Rade ensures proper development and execution of functional test procedures and directing on-site performance validation of equipment and systems, including system integration and controls verification.
Education and affiliations
Bachelor of Sciences in Mechanical Engineering, University of Belgrade
Certified Building Commissioning Professional (CBCP)
LEED Accredited Green Associate (LEED GA)
Professional associations
Professional Engineers of Ontario, PEO
Canada Green Building Council, CaGBC
Key Projects
Cadillac Fairview at the Toronto-Dominion Centre
Zurich Insurance Headquarters
Krembil Discovery (Research) Centre
MGCS Tier IV Data Centre
Toronto-Dominion Centre (various)
Durham Regional Courthouse
Toronto South Detention Centre
CFB Borden Data Centre
UHN – Max Bell Research Centre – Animal Resource Centre
Sick Kids' Research Tower
University of Waterloo Quantum Nano Research Centre
Joseph Brant Hospital