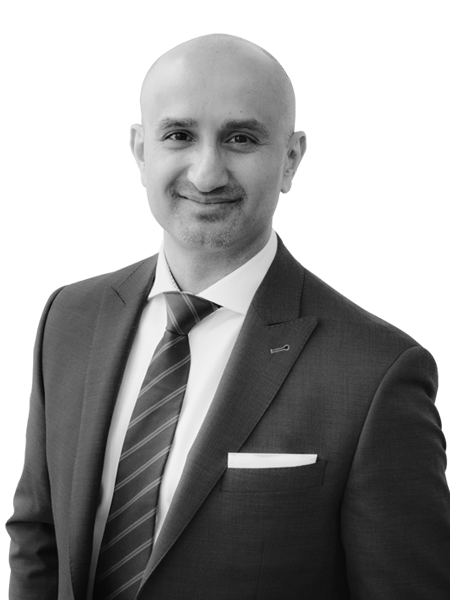 Sam Meer
Senior Vice President, National Lead, Integrated Portfolio Solutions & Toronto Lead, Tenant Representation
Current Responsibilities
As leader of the Integrated Portfolio Services practice for JLL in Canada, Sam supports JLL teams servicing multi-geography clients using cutting-edge technology and strategic consulting to optimize their portfolio with business intelligence, lowering real estate costs and maximizing employee engagement and efficiency. Sam also leads JLL's team of 40 professionals servicing office tenants in the Greater Toronto Area, developing capabilities, driving innovation, growing client engagement and revenue.
In addition, Sam serves as a single point of contact for many regional and national clients, including Enbridge, Bayer and MPAC, delivering corporate real estate strategy and pro-active portfolio management.
Experience
Sam is a corporate real estate advisor/advocate with 22 years of experience in helping clients achieve their real estate objectives and save millions of dollars by optimizing both owned and leased properties, developing real estate strategy to increase employee engagement and workplace effectiveness, structuring deals and negotiating transactions for office and industrial space users in Canada, the US and Europe.
Sam brings excellent analytical, deal structuring and negotiating skills to creatively source solutions to complex real estate problems on behalf of his clients. In all cases, making more effective use of space and leveraging market opportunities has translated into significant discounts to market. His diligence, leadership and effectiveness have been instrumental in supporting the following clients: AutoTrader, Bayer, Bell Canada, BMO, Computershare, CSA Group, DBRS, Enbridge, eOne Entertainment,  Industrial Alliance, ING Bank, Intertek, LifeLabs, MPAC, Mitel, OHL, QuickPlay, Sony, Spicers, Thales SA and Sandvik.
In addition to transactional support, Sam has also completed several high-profile workplace strategy and real estate consulting assignments for Enbridge (600,000 sq. ft. Edmonton regional office, 350,000 sq.ft. Toronto office campus, 300,000 sq.ft Calgary head office, 100,000 sq. ft. US Mid-west site selection), BMO (650,000 sq.ft. Montreal office portfolio optimization), LifeLabs (230,000 rsf of lab and corporate office), ING Bank (220,000 rsf across Canada) and McDonald's Restaurants of Canada's (120,000 sq.ft. Toronto corporate head office).
Education and Affiliations
International MBA from York University's Schulich School of Business
Bachelors of Commerce from University of Toronto
Recent Awards and Recognition
2020 JLL Toronto Team Player Award
2020 JLL Cultural Ambassador - Canada
2019-2020 Member of JLL's Diversity & Inclusion Council
Toronto, ON | Canada

License #: Courtier immobilier