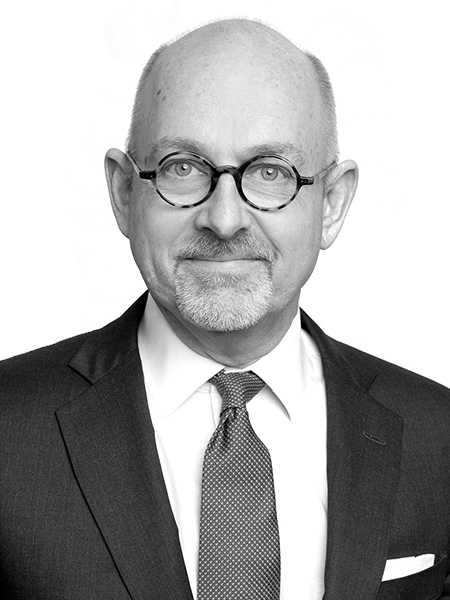 Sandy Craik
Senior Vice President, Tenant Representation
Current Responsibilities
Sandy Craik currently advises large and small clients, assisting with both tactical and strategic real estate needs. As a senior member of the Greater Toronto Suburban Tenant Representation Group, Sandy's responsibility is to acquire and maintain superior market knowledge within the Toronto West Market and to provide, the most current, market context to occupiers while guiding them through real estate acquisitions and dispositions.
Experience
Sandy began his real estate career in 1988 with Coldwell Banker Commercial/CBRE where he stayed for 19 years. During this time, he was recognized 11 times as a top performer.
In 2007 Sandy, accepted the position of Senior Vice President of Real Estate Services at Brookfield Lepage Johnson Controls (BLJC), a turnaround company at that time. In this role, Sandy assumed executive responsibilities for Transaction Management/Lease Administration/Lease Audit/Property Tax. This position further developed Sandy's strategic thinking capabilities and significantly enhanced his understanding of the complex relationship of real estate with the enterprise. This was also the position that allowed Sandy to develop a firsthand understanding of the needs and responsibilities of those entrusted with the P&L within an organization.
Since 2010 Sandy has been focused on the GTA/GTA West Market, where he has been helping companies with their real estate needs, including leasing/subleasing/restructuring/buying and selling. Sandy has consistently found success for his clients throughout his career despite recessions, referendums, and the impacts of Free Trade, the Great Recession and COVID-19.
Education and Affiliations
Retired Board Chair - Mark Preece Family House
Former Director of The Sheridan Park Association
Member in good standing of the Toronto Real Estate Board
Member in good standing of the Real Estate Council of Ontario
Awards and Recognition
Awarded Office Lease of the Year (NAIOP) 2015
Awarded JLL's-President's Special Recognition Award 2015/16