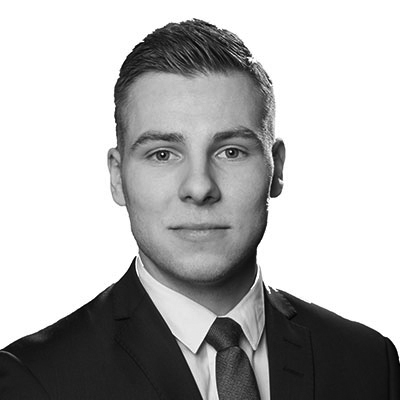 Tyler Herder
Sales Associate, Capital Markets, Multifamily
Current Responsibilities
Tyler Herder joined the Edmonton Investment Sales and Acquisitions team in 2015 as an Associate focusing on multi-residential real estate. He provides market updates, statistics and anecdotal information regarding the multi-family market to the team. Tyler brings with him a focused and determined outlook as he assists the team in providing a professional level of real estate based advisory and transactional experience to clients.
Experience
Prior to joining JLL, Mr. Herder gained experience in the real estate industry working in a marketing capacity for a local developer in the City of Edmonton. After 18 months there, Tyler took a summer internship with an institutional investor where he gained valuable financial and strategic skills.
Education and Affiliations
Tyler holds a bachelor of commerce degree from the University of Alberta with a major in business economics and law.