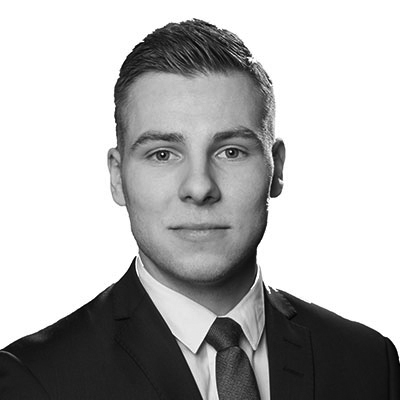 Tyler Herder
Associate Vice President, Capital Markets, Multifamily
Current Responsibilities
Tyler Herder is currently an Associate Vice President with the JLL Capital Markets, Alberta Multifamily Team. Tyler joined the team in 2015, and quickly became recognized for his diligent understanding of the market and client-focused approach. Tyler is a consistent top performer, bringing with him a focused and determined outlook in providing a professional level of real estate based advisory and transactional experience to his clients.
Experience
Prior to joining JLL, Mr. Herder gained experience in the real estate industry working in a marketing capacity for a local developer in the City of Edmonton. After 18 months there, Tyler took a summer internship with an institutional investor where he gained valuable financial and strategic skills.
Education and Affiliations
Tyler holds a Bachelor of Commerce degree from the University of Alberta with a major in business economics and law.