Experience management
Engage your tenants and workforce with a bespoke in-person, and increasingly virtual, experience strategy that transforms your space into an activated environment where people can relax, re-energize, brainstorm or break their daily routine.
How we help
Disruption is here. Multi-generational workforces, tech at our fingertips and rapidly changing preferences for how we live, work and play means that landlords need creative solutions to stand out. We drive NOI and leasing by creating a captivating approach that gets the most out of your amenity space.
Tenant engagement
Make work memorable. Whether your tenants and employees are remote or in the office host signature events, regularly scheduled programming, convenience pop-ups, interactive exhibits and community events.
InTouch virtual programming
Connect with telecommuting and remote workers through personalized virtual content and programming. We tailor our virtual content to specific tenant interests and geographies, to promote the office community and maintain a sense of connection from anywhere.
Amenity management
Evolve your office space by incorporating tenant lounges and flexible work areas, exercise facilities, rooftop gardens and plazas, as well as food and beverage upgrades.
Essentially office management
Enhance your employees on-site experience. We help tenants with limited office services personnel create a safer and more efficiently run space.
Flex
Build community and pave a pathway to profitability.  Gain immediate resources to get flexible space up-and-running, restore revenue, and shape new profit streams in a matter of days.
Consulting services
With today's demand for distance, we're solving space challenges in real-time. Gain insights on how to design your shared spaces for the optimal tenant experience through identification of amenity upgrades and vendor evaluations, bidding and contracting.
Technology solutions
Bring convenience to the tip of your tenants' fingers by taking advantage of technology that allows them to book and pay for events or services. It can also tell you which programs and events are the most engaging.
The Old Chicago Post Office
Chicago, Illinois
Once the largest post office in the world, the 2.5 million-square foot building that hovers over the Eisenhower Expressway is now the largest adaptive reuse project in the country. The revival of this one-of-a-kind space has drawn-in high-profile tenants, along with state-of-the-art amenities, extensive programming and events.
Talk to us about shaping your building's experience strategy.
Connect with our experience experts.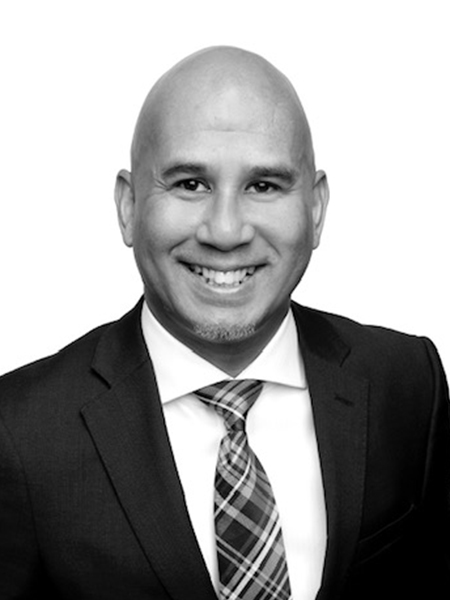 Allan Yearwood
Executive Vice President, Property Management
License #: Representative