How retailers are tackling the short holiday shopping season
Buying online and picking up in store is gaining traction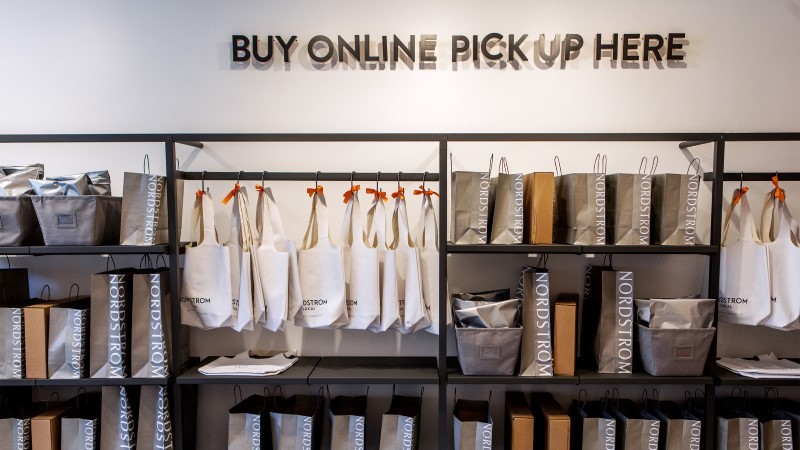 Thanksgiving came late this year, leaving only 26 days between Black Friday and Christmas, a make-or-break period that accounts a large portion the retail sector's yearly sales.
The last time the shopping season was this short, in 2013, a rush to buy gifts lead to extreme shipping delays that plagued deliveries. So this year, U.S. retailers have incentivized shoppers to skip shipping to their homes entirely.
Instead, the option to buy online, and pick up goods in a nearby store, is increasingly in favor.
"The season is basically as short as it can get," says Adam Cook, who leads Multi-Site Project Management in the Midwest region for JLL. "Retailers saw more incentive than ever to create solutions that made store – or even curbside – pickups of online items easier."
Target is offering a drive-up service for the first time this year, which lets shoppers order on the company's app and have their items brought to their car. Launched nationwide, most orders will be ready within an hour, and brought out to the customer in less than two minutes.
Nordstrom Local in Los Angeles — a mini-store that is primarily for pickups, returns and alterations — also offers curbside collection, while retailers like Macy's, Kohl's, Best Buy and the Gap Inc. umbrella of stores offered holiday promotions online that encourage customers to visit their physical retail locations.
Retailers are seizing the fact that 85 percent of shoppers who ordered online make an additional purchase when they pick up in store, according to JLL Research.
"It's an incredible opportunity, as well as somewhat of a necessity during a shortened holiday shopping season," Cook says.
Building for BOPIS
To make the buy online, pick up in store (BOPIS) concept as fluid as possible, stores often need to rethink their pickup and storage processes with a focus on the customer, especially when sales volumes increase sharply, Cook says.
"It's critical that retailers provide a smooth end-to-end shopping experience," he says.
Some retailers have built dedicated space within and outside of stores. They are even going all the way out to the parking lot, with dedicated parking spots for BOPIS customers looking to get in and out quickly.
A number of retailers, including Dick's Sporting Goods, have installed lockers in easily accessible, dedicated spaces for online order pickups. The secure system is also easy for staff to explain to customers.
"Retailers often need to build out special spaces for BOPIS," Cook says. "You want your in-store infrastructure – including the tech designed to allow customers to sign for orders quickly in the busy holiday hustle – ready to go."
Making customers merry
Getting the experience right with BOPIS can mean having a greater influence over a customer's next decision.
"Retailers can really take advantage of proximity marketing targeting BOPIS customers," says Emily Albright Miller, Vice President, Strategy & Insights, Big Red Rooster. "Sending customers ads or special offers via text as they approach a store for pickup can incentivize making those additional purchases."
This is important as BOPIS becomes more widespread. Around 30 percent of Gen Z buy online and pick up in store, compared to the 24 percent average, according to JLL Research. Gen Z is also most likely to use their phones for the transaction.
Gen Xers use the BOPIS option more than any other age category, partly because this group is likely to have kids. When holiday toys need to be delivered, "time is of the essence," says Taylor Coyne, Research Manager, Retail, JLL.
Brick and mortar pickup can also make customers' lives easier during the last week of holiday shopping. Shipping cut offs for online orders are so much earlier this time of year, as shipping volumes balloon at warehouses. In some cases, even expedited shipping needs a five-day lead time and comes with a hefty price tag.
This can benefit retailers. The average of six days lost to shipping lag time during the holiday season could mean a huge loss in potential revenue loss for retailers, she says. BOPIS gives retailers an edge they can leverage right up until Christmas Eve.
"Any store that offers BOPIS during the holidays is at an advantage. If you can guarantee a store arrival versus not guarantee a home delivery in the time range needed, it will be an advantage," says Coyne. "Especially during this shorter holiday season."