Anywhere works
Work is no longer somewhere you go, but something you do.
Our experts will help you define what a "hybrid workplace" means for your organization to foster a top-notch employee experience, optimize your portfolio for the future and identify the technology to make it all happen - whether you're working from home, the office or anywhere in between.
Are you ready to work from anywhere?
Reconnecting experiences in a work from anywhere environment

66 percent of office workers expect a hybrid office model moving forward. How do you deliver moments that matter regardless of where work happens? It's time to rethink the purpose of work and the workplace.

Work from anywhere: the clear path forward

Work is now boundaryless and in order to thrive, organizations need to build a more resilient real estate portfolio with the right mix of office and remote work options to meet workforce preferences.

Should your Chief Remote Officer be a robot?

Companies are now more willing than ever to explore hybrid work, which allows employees to work dynamically across the home-office-virtual spectrum. Balancing between technology and a human-centric approach can ensure employees remain productive, connected and inspired.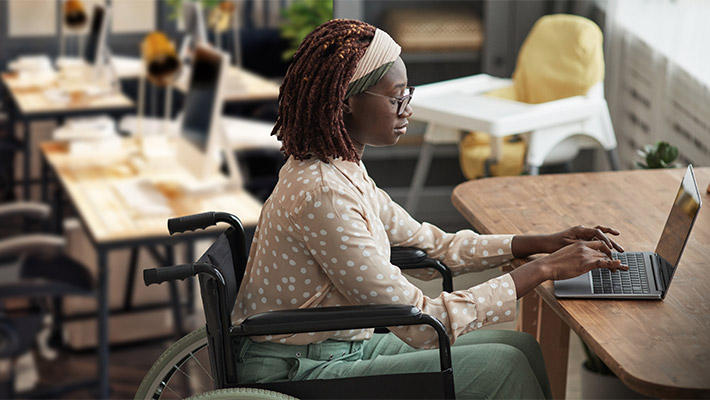 Virtual event: How to develop a hybrid workplace strategy
Join leading workplace experts on April 8 to learn the secret to creating a hybrid workplace model that results in happier employees and a more optimized portfolio.
Explore products and solutions that support a hybrid workplace